Access to Dropbox folder with Verified List

Custom campaign templates

Access to Dropbox folder with Verified List for 6 months

Custom campaign templates

Access Dropbox folder with Verified List for 12 months

Custom campaign templates

Paying with crypto? Most cryptocurrencies accepted at checkout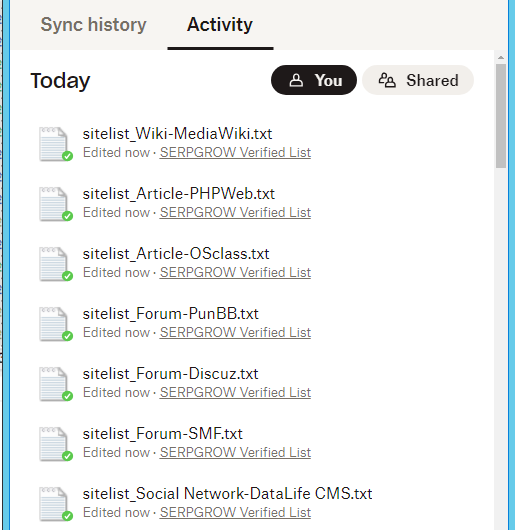 After payment you will receive an email invite to a Dropbox folder where all of the verified list can be found.
The invite will be sent to the e-mail address your provided at checkout once your payment is confirmed.
Quick and easy setup!
Simply download Dropbox (completely free) to your computer in order to have your site list updated around the clock. As soon as a site is posted to successfully by GSA it is moved into the Dropbox Verified Folder instantly.
The easiest way to use the site list is to sync it directly to your GSA SER program by going to the  Settings -> Advanced option and set the Dropbox folder as one of your site list. Your GSA SER campaigns can then AUTOMATICALLY post to sites within the Verified folder.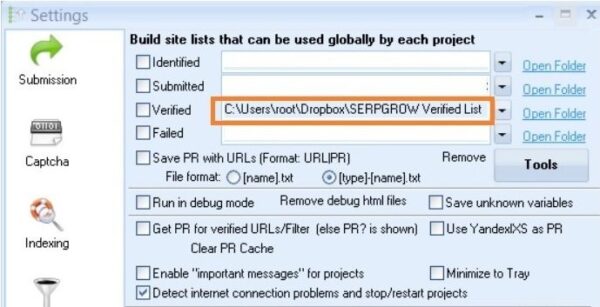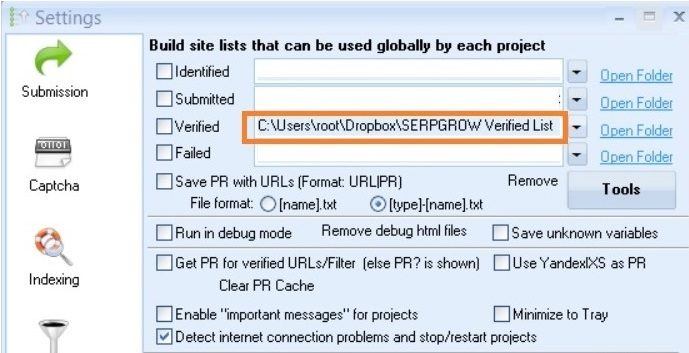 Access to Dropbox folder with Verified List

Custom campaign templates

Access to Dropbox folder with Verified List for 6 months

Custom campaign templates

Access Dropbox folder with Verified List for 12 months

Custom campaign templates

For support you can open a ticket at serpgrow.com/contact-us or by email at [email protected]
No refunds after payment due to the nature of this service