THIS IS NOT YOUR AVERAGE WEB 2.0 SERVICE!
Google needs LOTS of content to know what your site is about and build relevancy to determine where you rank in the SEARCH ENGINE
This service provides a HIGH AUTHORITY web 2.0 BLOG NETWORK of sites filled with a MINIMUM of 10-15 articles on EACH blog site! (Depending on package)

Each article is content-rich and ranges from 350 to 850 words. 3-6 pictures, YouTube videos, and Twitter quotes are added randomly to your articles.
---
One-page web 2.0s just don't cut it anymore!
Each article is unique, not just one or two articles spun a ton of times.
The keywords you enter during checkout helps create niche-specific articles surrounding those keywords.
The web 2.0s are on HIGH AUTHORITY blog sites so many end up RANKING for long tail keywords related to your niche
---
GOOGLE LOVES BACKLINKS that rank for related search terms since it shows relevancy
The more relevant backlinks you have, the more Google knows what your site is all about and can rank it accordingly.
After the web 2.0s are created we take it even further and POWER THEM UP with a diversity of tier 2 backlinks including:
ARTICLE SUBMISSIONS
FORUM PROFILES
WIKI ARTICLES
WIKI PROFILES
LINK SHORTENERS
BLOG COMMENTS
GUESTBOOK COMMENTS
IMAGE COMMENTS
AND MORE!

---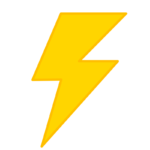 An EXTRA tier 2 of HIGH AUTHORITY backlinks from high DA/PA sites are built to further RANK your web 2.0s in the SERPS
These sites include web 2.0 blogs with 2-4 articles each, ARTICLE SUBMISSIONS to high DA article websites and HIGH AUTHORITY profile links from top sites such as vimeo,viki,ask.fm,genius.com, and MORE!
---
These BONUS links are AUTOMATICALLY included in your campaign when you select ANY package!
---
In the end you will get login details (usernames and passwords) for your web 2.0 blog network along with a full link report of ALL your tier 2 links!
POWERED UP by additional web 2.0s, high AUTHORITY links, wikis, 301 URL shorteners, article submissions, forum backlinks, blog comments, and MORE!
* PRICE BELOW IS AFTER 40% BHW DISCOUNT
Any questions feel free to contact me LIVE on Skype!​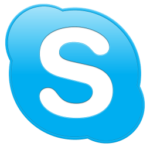 Skype ID: bhw710fla
E-mail: bhw710fla@outlook.com
Use these web 2.0s as your own private niche-relevant PBN! Articles include:
Relevant photos (3-6 each article)
Youtube videos
Twitter snippets
Outgoing links to similar authority sites
---
Frequently Asked Questions
What's the quickest way to communicate after placing an order?
I use Service ProviderPro which allows you to send me a message directly from your client dashboard! After placing your order you will receive a password to login and check on your order as well as communicate with me directly.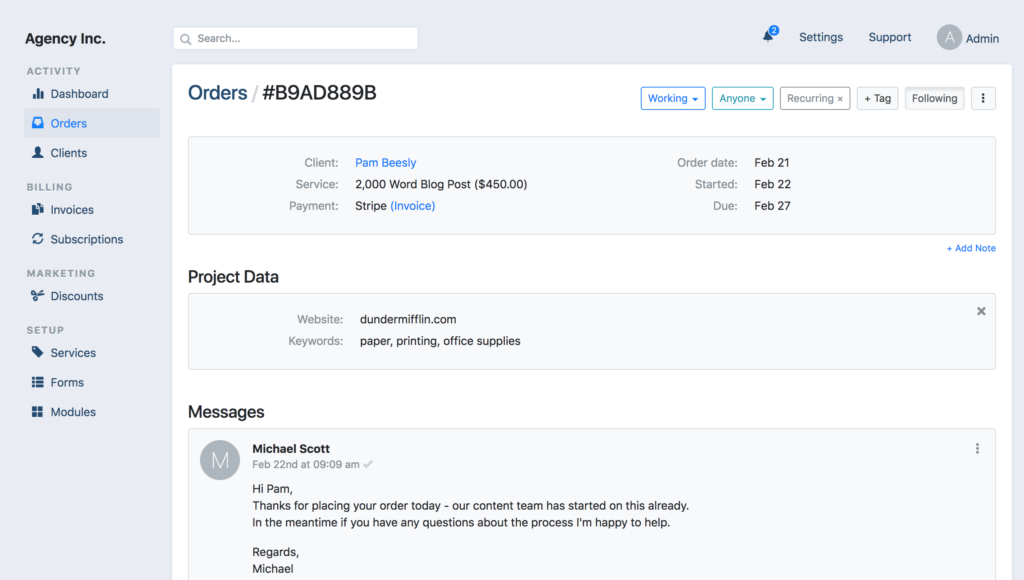 Are the articles handwritten?
At this price that's not possible, web 2.0s include readable, unique articles. Lower tiers use unique, spun content to increase index rate. Contact me for content samples.
Can I provide my own articles?
Yes! Contact me thru PM, Skype, or e-mail before hand to make sure everything is good to go before placing your order.
Can I see samples?
Of course! Simply contact me via Skype/e-mail
Do you provide a link report of all backlinks created?
Yes! Once your order is complete you will be able to download an Excel sheet with all your web 2.0 pages, usernames and passwords as well as tier 2 backlinks.
What is the turn-around time?
After your order is placed you can expect your full link report in 6-8 working days (Monday-Saturday)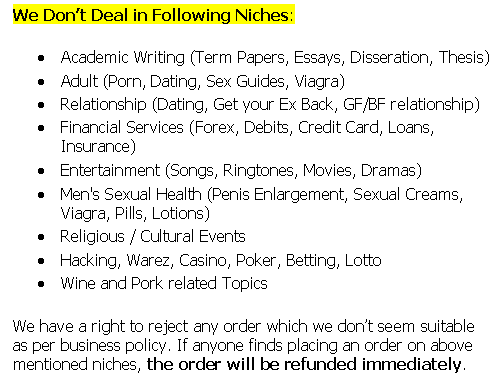 No refunds after order has started.
If any of your web 2.0 blogs get deleted in the first 30 days after delivery I will replace them for FREE